denkmal Partners
denkmal offers competence at all levels. This is thanks to the numerous renowned partners, supporters and experts from the industry who support denkmal.
denkmal Advisory Board
Chairman of the Advisory Board
Prof Dr Markus Harzenetter – Association of State Monument Conservationists in the Federal Republic of Germany (VDL), Wiesbaden
Vice Chairman of the Advisory Board
Ralph-Uwe Johann – Deffner & Johann GmbH, Röthlein
Members:
Dr Christian Brandes – CAPAROL Farben Lacke Bautenschutz GmbH, Ober-Ramstadt
Thomas Büscher - Restaurator im Handwerk e.V. (Restorers in Craft Association)
Matthias Forßbohm – Leipzig Chamber of Skilled Crafts
Dipl.-Ing. Alf Furkert – State Office for Monument Preservation Saxony, Dresden
Dr Inge Gotzmann – Bund Heimat und Umwelt in Deutschland (BHU) e.V. (Home and Environment in Germany), Bonn
Jens Hanschmann – Xella Deutschland GmbH, Stullen
Christian Hecker – Remmers Fachplanung GmbH, Löningen
Dr Wolfgang Hocquél – Kulturstiftung Leipzig (City Heritage Foundation)
Dr Titus Kockel – Zentralverband des Deutschen Handwerks (Central Association of German Craftmanship), Berlin
Carolin Kolhoff – Deutsche UNESCO-Kommission, Bonn
Dr Constanze Küsel – Dachverband Lehm e.V. (Confederation of clay builders), Weimar
Rüdiger Lugert - KEIMFARBEN GmbH, Diedorf
Anke Michaelis-Winter – Federal Ministry of the Interior, Building and Community, Berlin
Dipl.-Rest. Holger Reinhardt – Thuringian State Office for Monument Preservation and Archaeology (TLDA), Erfurt
Dr Elisabeth Rüber-Schütte – State Office for Monument Preservation and Archaeology Saxony-Anhalt, Halle
Dr Ursula Schirmer – Deutschen Stiftung Denkmalschutz (German Foundation for Monument Conservation), Bonn
Ulrich Schreiber – Saxon State Ministry for Regional Development, Dresden
Dipl.-Ing. Volker Schweizer – Fraunhofer Society for the Advancement of Applied Research e.V., Stuttgart
Dipl.-Rest. Sven Taubert – Verband der Restauratoren (VDR) e.V. (Association of Restorers), Bonn/Dresden
Dipl.-Ing. Sybille Trawinski – Bundesverband Deutscher Steinmetze (Federal Association of Stone Masons), Frankfurt
Dr Thomas Welter – Association of German Architects (BDA), Berlin
Dr Ulrike Wendland – German National Committee for Monument Protection (DNK), Berlin
UNESCO Patronage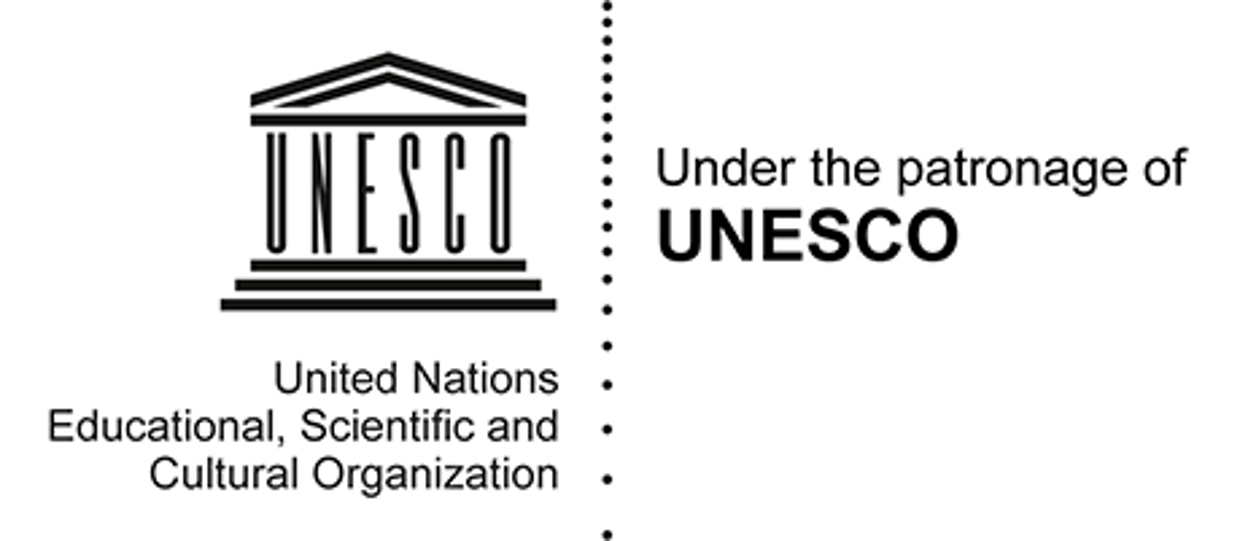 UNESCO is committed to education, science and culture and has for many years been a patron of denkmal. Their patronage underlines both denkmal's importance as a leading European trade fair and its status as an international platform for all aspects of cultural heritage.
International Board of Trustees
Dr. Bernd Euler-Rolle, Austria
Dr. Arch. Stella Styliani Fanou, Italy
Bruno Favel, France
Andreas Franz, Switzerland
Prof. Dr. Jörg Haspel, Germany
Birthe Iuel, Denmark
Alexej Emeljanov, Russia
Prof. Dr. Ojārs Spārītis, Latvia
Dr. Martin Tomášek, Czech Republic
Supporters and Partners
The leading European trade fair denkmal actively supports the work and commitment of the following partners as associate organisations, founding donors or supporting members: