Amazing Atmosphere and Vast Variety: The Exhibition at denkmal 2022
At denkmal, 351 exhibitors from 12 countries presented their products and services in all sectors of monument preservation and restoration. The entire spectrum of the industry was represented, from manufacturers, trades and restoration companies to institutions and initiatives. After the 2020 edition was cancelled due to the pandemic, there was excitement in the air throughout the event that denkmal was finally taking place again.
"We were practically a founding member of denkmal, so we were very much hoping that the restart after the cancellation in 2020 would go well. Our hopes were actually exceeded. denkmal 2022 was a huge success. So many interested visitors came to our stand from home and abroad, including a particularly large number of young people, and we had good meetings all the way", explains Ralph-Uwe Johann, Managing Director at Deffner & Johann.
We received similar feedback from many of our exhibitors and were particularly pleased to see so many younger visitors attending the event. They are the ones who will continue working on the topics we all care about in the next generation.
The numerous representatives from the skilled trades were also thrilled by this year's denkmal. "After the pandemic break, we were especially looking forward to denkmal this year. We added an additional level to our stand to cater for this. Customer contacts at denkmal are superb, visitors are interested in what we do and we were able to sign business agreements right here at the trade fair. There's one thing for sure, we will be back for the next event", says Andreas Bugiel, Managing Director of Brennert. Alongside broadly based companies such as Bennert, many single trades were on show at denkmal from the carpentry specialists at Rottweil Holzmanufaktur and glass experts from Glashütte Lamberts to the metalworkers at Metaldrückerei Thomas Müller.
A particular highlight was provided by the Association of Restorers (VDR) and the Umbrella Association of Restorers in the Skilled Trades (DRH), who made a significant statement on cooperation with their joint events at the trade fair. VDR also created a major attraction for visitors by presenting the roll-off container belonging to the Cologne Emergency Association for Archives and Libraries (Kölner Notfallverbund). The DRH exhibition stand showcased eight different trades and was also extremely busy throughout the fair.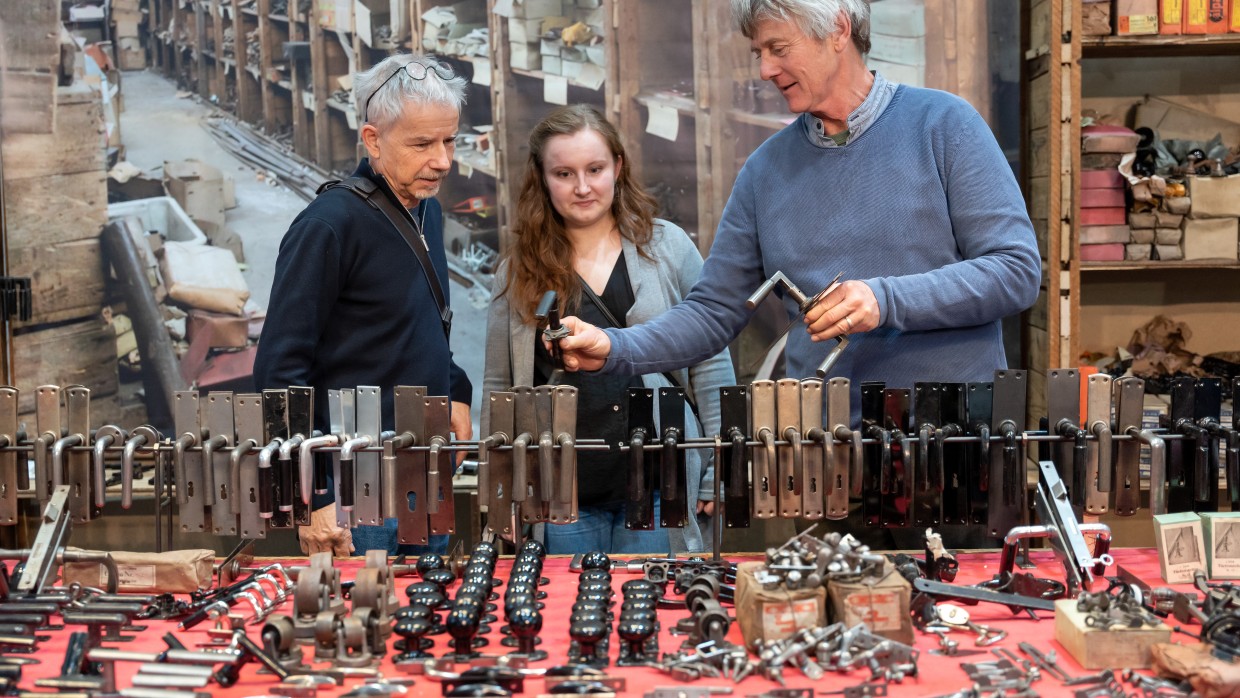 Back to all news