CONTACT "denkmal" 2022: Shaping the Future Together
Since 1994, denkmal has been providing the ideal opportunity for professional dialogue among a wide range of specialists, including architects, planners, artisans, restorers, investors, builders and historical preservation agencies, both in Germany and abroad. Well established since 2008 as the perfect complement to such dialogue, the CONTACT "denkmal" Networking & Matchmaking international exchange will now be held for the first time as a hybrid event!
From 10 am to 5 pm on 25 November 2022, CONTACT "denkmal" will be offering all the support you need for productive networking and exciting discussions with like-minded professionals. Participants can meet with opinion leaders and benefit from numerous contacts and pooled knowledge as well as the experiences of different companies. The event will be organised by the Leipzig Chamber of Skilled Crafts in partnership with Leipziger Messe and the Dresden Chamber of Skilled Crafts.
"CONTACT 'denkmal' provides an efficient platform where skilled craftsmen and artisans in the field of historical conservation can make contacts and cultivate a media presence. If you're looking for or offering products, services or equipment related to a specialised skilled trade, you can introduce your organisation and its needs and/or services by posting your company profile on the event web portal. Each business will then be visible before, during and after the trade fair to anyone searching the website. On the day of the event, companies can attend 20-minute, scheduled meetings to discuss common interests and business opportunities and to share contact information", says Antje Barthauer, a foreign trade consultant and export scout from the Leipzig Chamber of Skilled Crafts. One particular aim of the platform is to make it easier to enter into discussions with business partners from abroad. Interpreters will also be on hand to overcome any language barriers.
As a special premiere this year, this international exchange will be held both in person and digitally. "Interested parties from overseas who can't make it to Leipzig will still have an opportunity to meet with German participants via video link. This significantly extends the reach and visibility of the industry's skilled trade businesses", says Barthauer. The digital version of CONTACT "denkmal" already welcomed numerous companies and institutions in 2020. "This year we have received registrations from Germany, the Czech Republic, Italy and Romania. A French delegation will also be taking part", Barthauer reveals.
Invitees include exhibitors and professional visitors to denkmal 2022. Each company will be charged a fee of €50 to cover the cost of organising the event and meetings. This includes one admission ticket to the trade fair, catering and the services of an interpreter where needed. Participation in the cooperation exchange is free for denkmal exhibitors, attendees from abroad and virtual visitors. Online registration will remain open until 11 November 2022.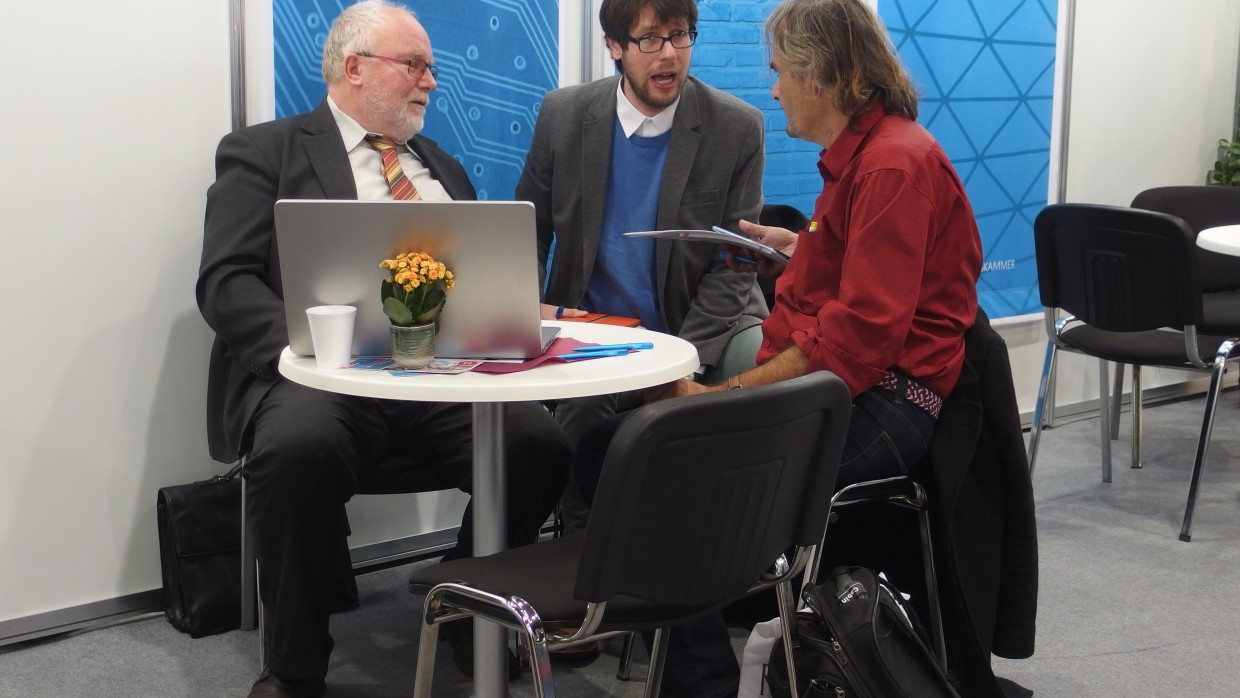 Back to all news