denkmal wishes luck ...: At the EuroSkills 2023 in Gdansk!
denkmal congratulates Jonas Lauhoff from Thuringia on his impressive success as European champion in the carpentry trade at EuroSkills 2023. 576 skilled workers from 32 countries competed in 42 trades at the international event. The German national carpentry team, supported by Holzbau Deutschland, is thus continuing its impressive success story.
Traditional crafts have always been part of denkmal in Leipzig and can always be experienced live on site at the trade fair thanks to its "Living Workshops". That's why denkmal takes a close look at craftsmanship and congratulates Jonas Lauhoff this year. "It ain't easy to put my feelings into words. It was exhilarating and I was very happy when it was clear that I had become European Champion. After the intense training and tension, I was not only happy but also insanely relieved. It was a great time with the national team and I wouldn't want to miss it," reports the winner.
Over three days, he sawed, screwed and shorted a pavilion that required numerous wood joints, lap joints and mortises and tenons. "The first day was purely a preparation day. On the following three days of the competition, we started early. We were allowed onto the competition area from 8:00 a.m. onwards. Beforehand, there was still time to exchange ideas with our experts, clarify questions and also mentally prepare for the competition. We had a total of 19 hours to measure, process and finally install the 59 pieces of wood for the competition task," explains the Thuringian. The importance of dimensional accuracy and precision were particularly in focus here, as even the smallest deviations resulted in points being deducted.
Lauhoff also emphasizes the support of his team, consisting of coaches and teammates. "Germany is a good timber construction nation with a long tradition and a lot of experience. The national carpentry team also has a long tradition with us. In addition, we have very good coaches who have often participated in competitions themselves and know from their own experience how a competition feels and what it takes to succeed. Our team spirit is also great. My teammate Lukas Baumann even took time off to support me - at least mentally - in Gdansk. It is clear, however, that the support of the Holzbau Deutschland service partners and the support association of the national team are also extremely important in order to carry out the preparatory training," says Lauhoff.
The winner also has a few words to say to the next generation of carpenters: "Anyone interested in an apprenticeship in the carpentry trade should be determined, have spatial thinking skills and be able to work precisely and with attention to detail. The decisive factor, however, is to do something with passion, because then it is all the more fun," reveals the European champion.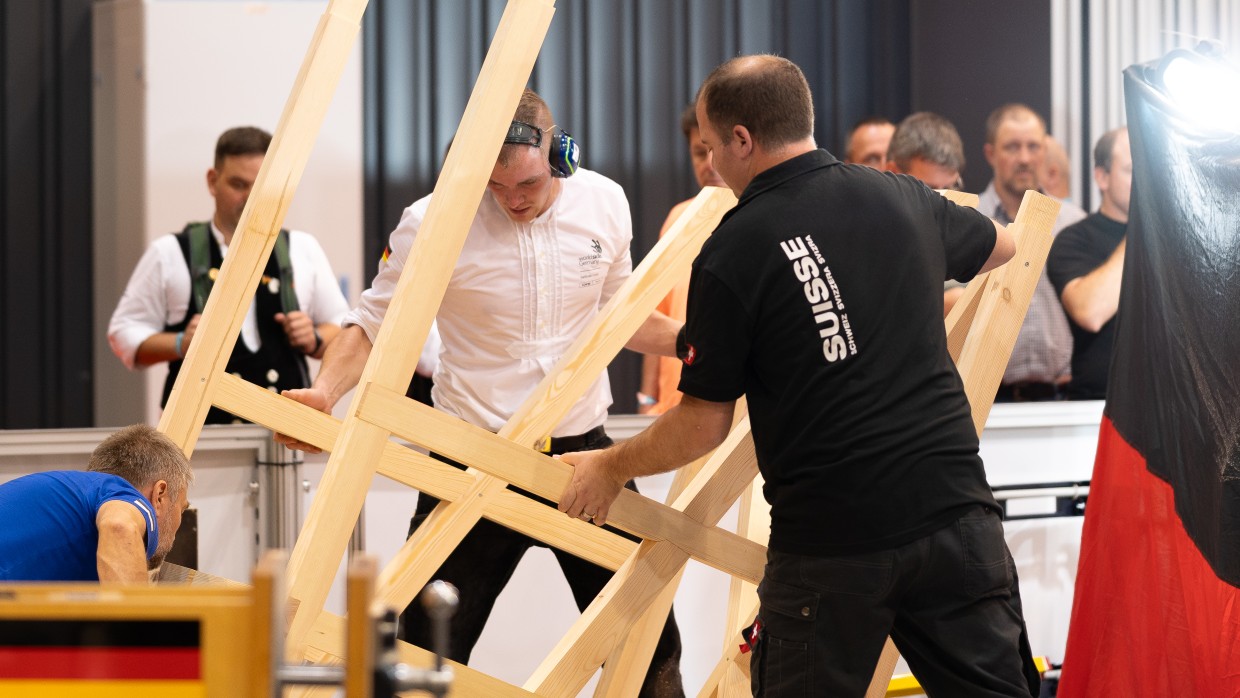 Back to all news